How to manage retrospective ideas in ScrumDesk Start!
ScrumDesk Start! helps distributed agile teams with retrospective in similar way as in real retrospective session where physical cards are used.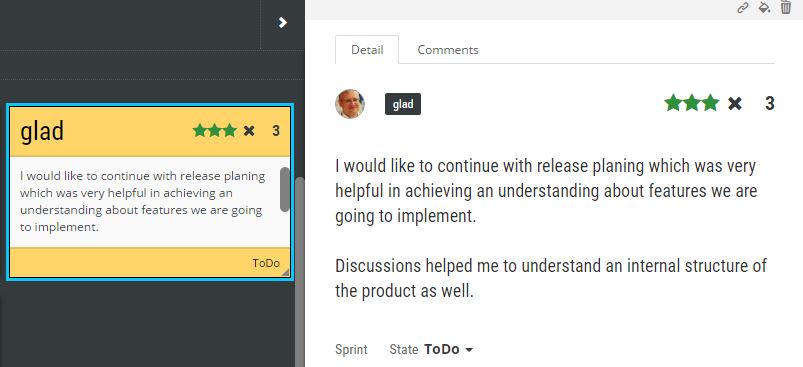 Every idea is represented by idea card which is able to track:
Author of the idea.
Category of the idea. Good, bad, better, less, more, etc. based on selected retrospective technique.
Description of the idea.
Implementation status of the idea.

To do
In progress
Rejected
Done

Number of votes assigned by logged user.
Comments related to the idea.
Color of the card.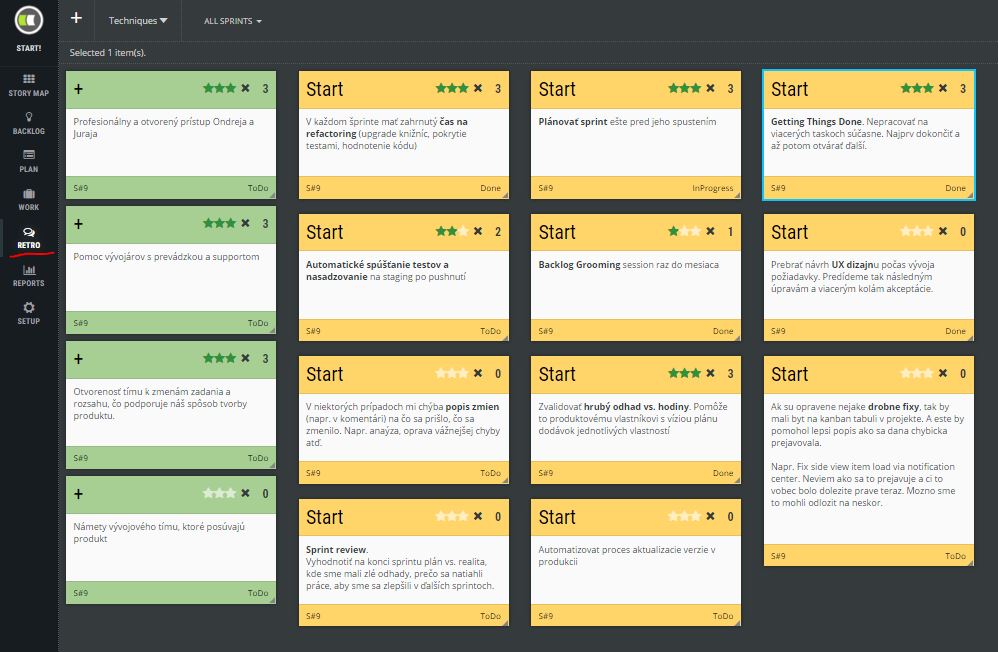 Idea cards are managed in RETRO view where they can be moved and grouped as necessary. Cards can be freely resized.
Every retrospective idea can be easily displayed by unique URL as well.