Transparent hierarchy in the product backlog
with roadmaps
Do you know your customers? Do you understand their pains, gains, and jobs? Is a feature the right one? Complex features? What should be the next?
Get all features fundamental for Scrum project management plus for additional that help break-down complex product backlog with themes, epics, and features. Manage backlog of different requirement types (i.e. user stories, bugs, technical debts, research) with one click or by drag and drop.
Make your backlog transparent with colored cards displaying the top most important information quickly.
Stay synchronized with stakeholders, other product owners, and your team with instant updates.
See the progress, identify blockers or waiting time immediately.
Coordinate further progress with ScrumMasters.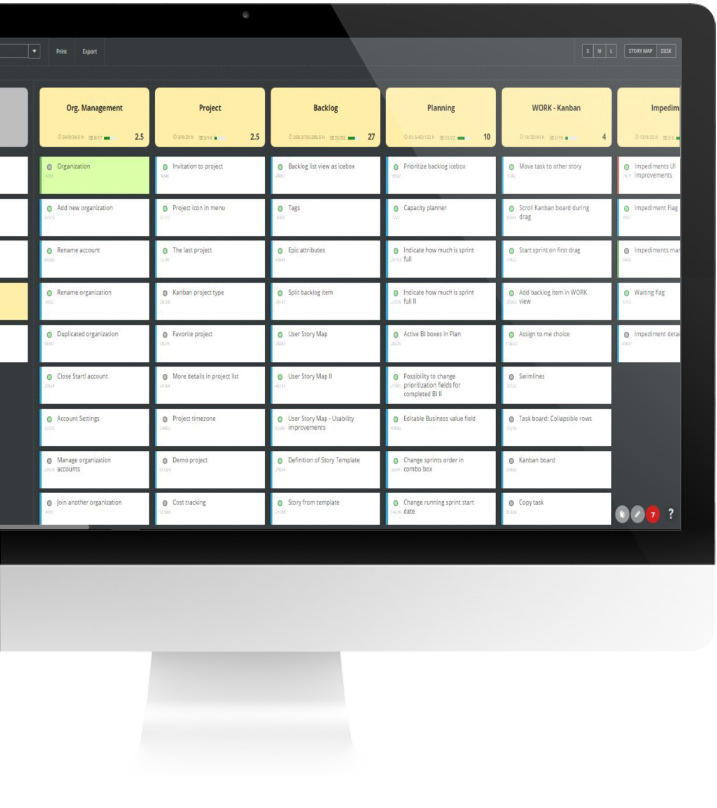 USER STORIES MAPPING
Epics for complex functionality

Features detailizing epics

Prioritization by drag and drop
SCALED AGILE
Business Themes (initiatives)

Epics

Features

Sub-features

Backlog items – user stories, bugs, research, technical, improvements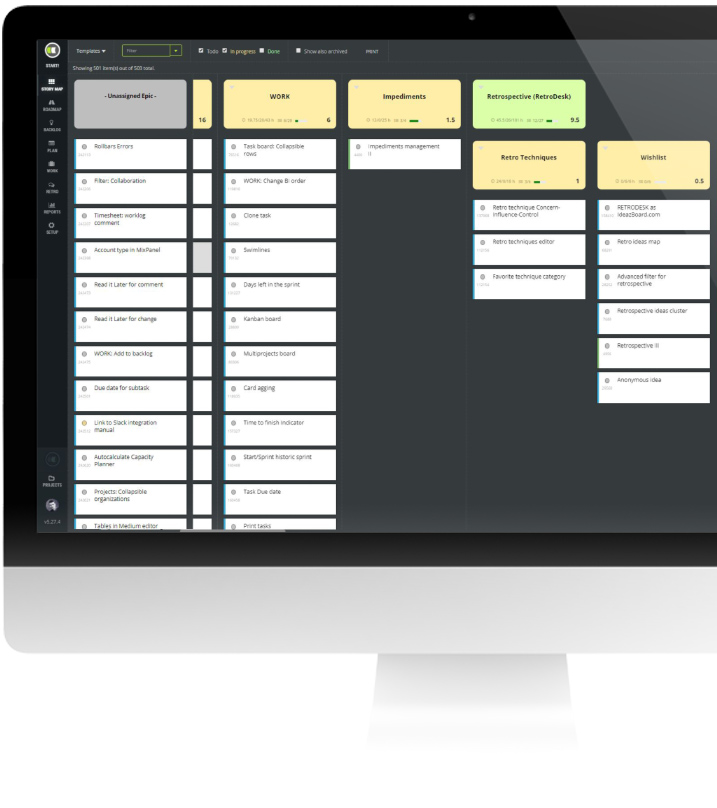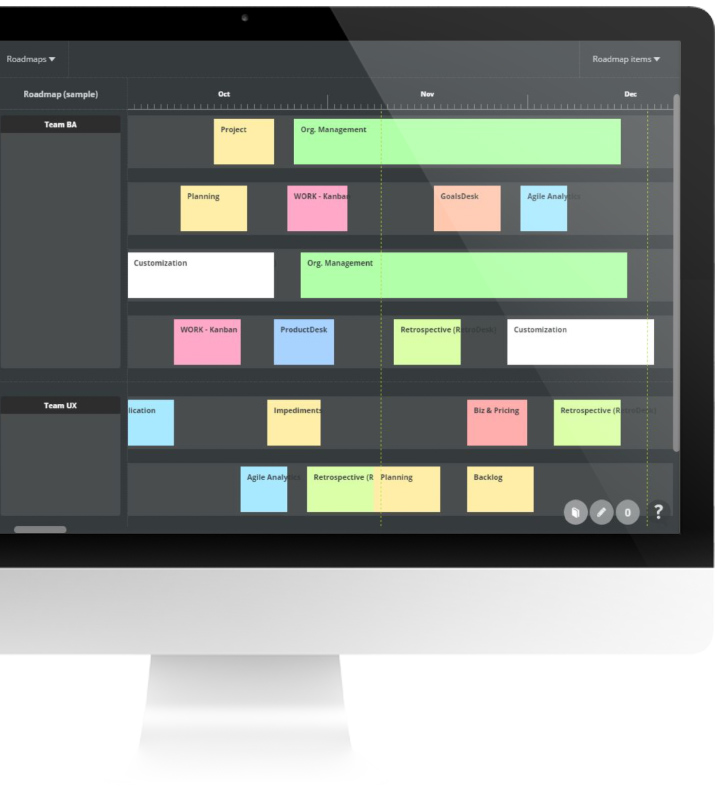 LEARN TO USE STORIES MAP
Sample: CRM system in ScrumDesk | How to manage complex product backlog with help of themes and epics | How to write user stories