How to login to ScrumDesk
Projects and project assets are accessible only for users who are logged in.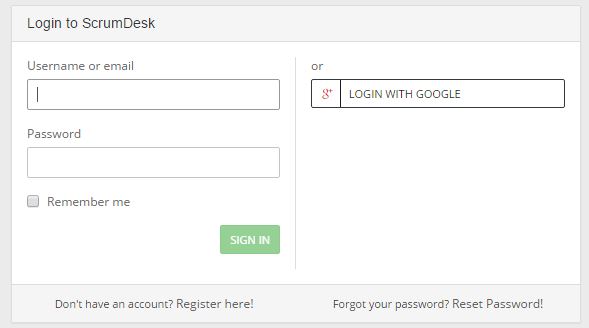 Login to ScrumDesk is possible in two alternative ways:
Username (or email) and password – enter the name or email you used for registration and click the SIGN IN button. Check the Remember me if you want to store your credentials locally and access the site faster the next time.
Google login – click the LOGIN WITH GOOGLE button to display a list of all Google accounts used in the browser and follow the typical Google procedure for login.
In case you forget the password, click the Reset Password link located at the bottom of the login form.
Also, you might want to consider Two Factor Authentication to increase the security of your profile.