How to register
To use ScrumDesk, users need to be registered first. To access the registration form, click here, or click Register here! the link on the Login page is available at https://app.scrumdesk.com.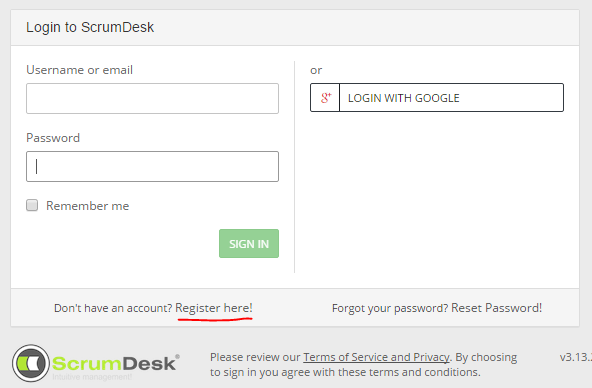 Registration Details
the name of the organization for which the user works,
organization type for proper licensing and billing

Commercial
Academic
Non-profit

administrator's name, email, and password used to log into ScrumDesk
Alternatively, click SIGN UP WITH GOOGLE if you prefer to register and access ScrumDesk with your Google account. You will be asked for organization's name later as all projects will be related to this organization.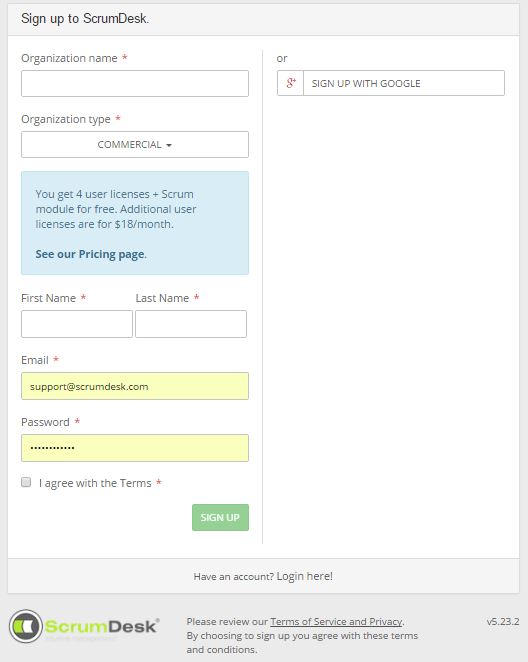 You will receive the confirmation email if the registration process has been successful. Please click the link in it to activate and access your account.