After four years of scrum project management solutions development, working in an agile environment, and coaching agile in organizations, we would like to announce our new approach to help our community to learn more about Agile.
Doing support of our solutions we have heard a lot of questions. Despite people asking questions related to our tools, in reality, the problem was missing knowledge about Scrum or agile.  Sometimes it was fundamental knowledge, sometimes just missing experience with advanced techniques.
Therefore we initiated Agile Knowledge Hub.
Why Agile Knowledge Hub
The mission of Agile Knowledge Hub is to spread fundamental and advanced knowledge about agile, scrum, kaizen, Kanban, XP, and other practices applied in the typical agile projects to anyone interested.
Agile Knowledge Hub is not about ScrumDesk. Is about people in the agile community and knowledge that comes from experts who joined Knowledge Hub.
Even agile principles are simple, the agile transition is not easy. Agile transformation touches people from many perspectives. It changes an organization, teams, product, and project management. It changes the way how people work together. It changes the way how a customer is included in the product development cycle. It encourages people to do the right things by good practices helping everyone to follow the same goal in a highly motivated and productive environment.
Now, with help of our partners, great coaches, speakers, and practitioners, you have an opportunity to see, hear and ask about your agile transition.
The first step – Scrum Basics webinar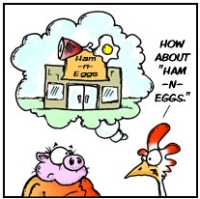 We start on September 29 with the webinar Scrum Basics presented by Mike Vizdos. You might know Mike as a famous speaker, coach, and mentor of agile. He is a Certified Scrum Master.
In the webinar, Mike will cover agile principles, Scrum roles, and ceremonies and will answer your questions.
What are the next steps?
In the next webinars, our partners are going to talk more about agile requirements, automated tests, agile transformation, and scaling of agile.