How to archive epic
From this version, you can archive not just release, but epics as well. ScrumDesk is used by customers in multiple ways. Some customers prefer epics as long-term containers of user stories. This is especially useful for product development where epics represent bigger functionality. Some other customers prefer however epics as project phases that need to be closed.
Archive command is available in the clicked epic's detail (look for the box icon). All epic's features and backlog items will be archived as well. It is even possible to archive features only. Archived epics will be displayed with gray patterns and hidden upon the next reload of the story map. The same way can be epic restored.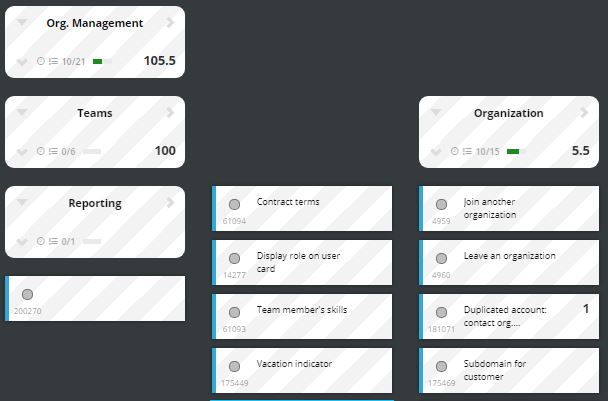 To access archived epics, click the checkbox Show also archived epics accessible at the top menu in STORY MAP.
Archiving epics improves the performance as well as there are fewer items to be processed in the backlog.