Parking Lot
As a product owner, you often need to have an overview what is happening to your backlog.  Parking lot (suggested by Mike Cohn) provides a very useful overview. The version 5.7.31 brings additional filters based on releases and sprints.
Release overview in Parking Lot:

Sprint overview in Parking Lot:

Stories Overview
Do you need to know where is all the effort spread in your backlog? Pie chart Stories overview now shows story points distribution by themes and by tags.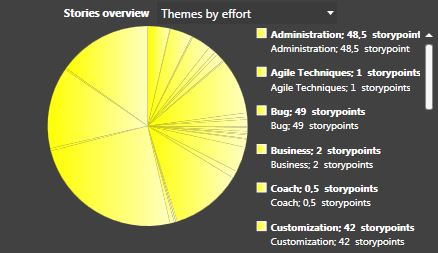 Release Backlog
Do you need to see all stories that are planned for a release? Now you do not need to select sprint to see them. Just choose in sprints combo box.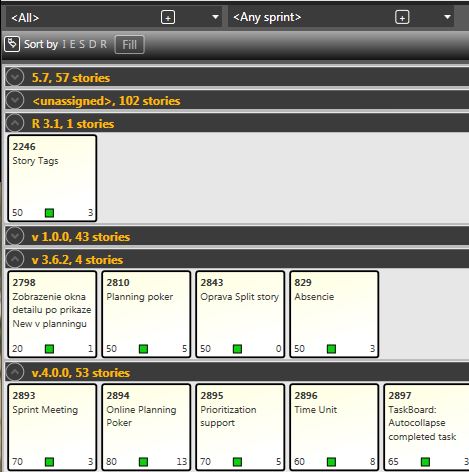 Fixes
Assigning story to unassigned release didn't work in all cases.

Tags were not filtered by free text entered in Quick Filter edit box.