Agile Transformation Program
ScrumDesk Consultancy Services is focused on the design and execution of Agile transformation. We do not transform just development teams, but the entire company.
From top management, through business and IT to operation. The Agile Transformation focuses on the change of multiple aspects. Values, mindset, culture, products design, project management, development practices, processes, metrics and tools.
We combine valuable practices and frameworks from more areas. Design Thinking, Lean Startup, Objectives and Key Results, Scrum, Kanban, DevOps, plus agile frameworks for the scaled enterprise environment.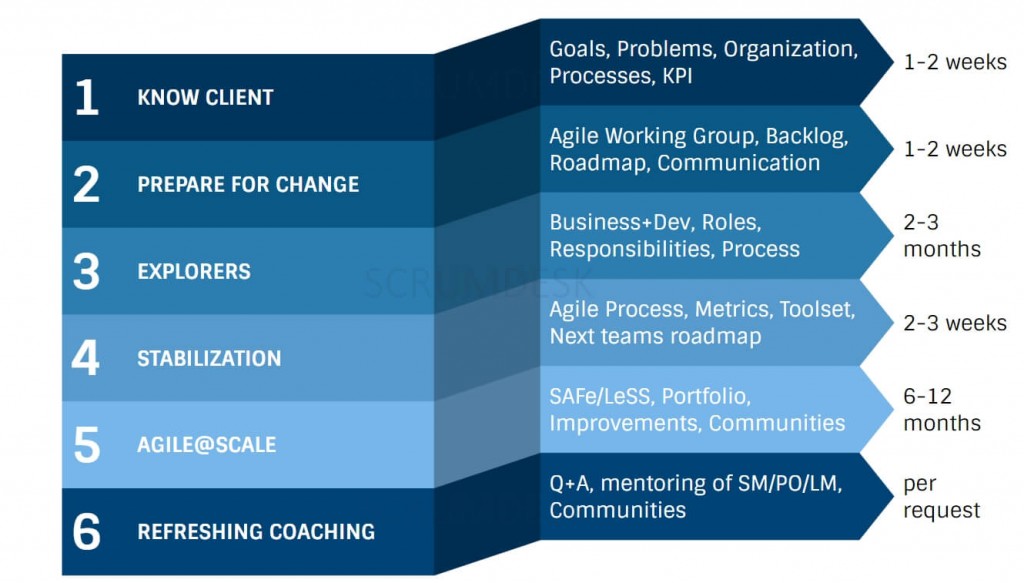 AGILE TRANSFORMATION STREAMS
AGILE COACHING & MENTORING
TOOLS SET-UP & CONFIGURATION