What is new in ScrumDesk?
In the newest ScrumDesk version, our main focus was to bring agile teams closer to the context of their business which is the reason why teams are needed. Why this topic?
Working with dozens of agile teams, our Agile mentors recognized that agile teams are too much focused on processes. Yes, processes even we know that collaboration should be over processes, right (see Manifesto for Agile Software Development)?
Share Business Context
Shared Business Context is important for every successful product. Information on Why the product is needed, for Who, and What shall be achieved opens the creativity process of Agile teams. The question of How suddenly can have multiple answers.
This approach free-up the hands and minds of the Product Owner to focus on the right side of the product ownership.
Project Home is now the place where you can set up your project in ScrumDesk. Plus, share the business context in form of the:
Vision – long-term perspective, how your product is going to change the world. The vision can be just simple Elvetator Statement, or longer rich-formatted text. It is not mandatory field, but having the vision evindenced help team members know their North Star. The Product Vision is usually created together with product management, key stakeholders, Product Owner and agile development team as well. It is always great to kick-off an agile project together to stay aligned from the start of the agile project.
Goals – top business objectives that make your vision achievable. Keep goals informative and formatted. Make them crisp. As with vision, it is great to involve multiple agile roles into the definition of top objectives. They can be detailed by Objectives and Key Results
Business model – share details on the product business model. We suggest you i.e. Lean Canvas that describes the product business model by top 3 problems your product tries to solve, for which customers segments, how is the product unique.
Value propositions – know your customer segments and share information on key value propositions for them. The great product value proposition describes the pains, gains, and jobs of your customers and connects them with epics in your backlog. Value propositions should be found in the product backlog items description as every product feature delivers significant business value to its users. Ideally.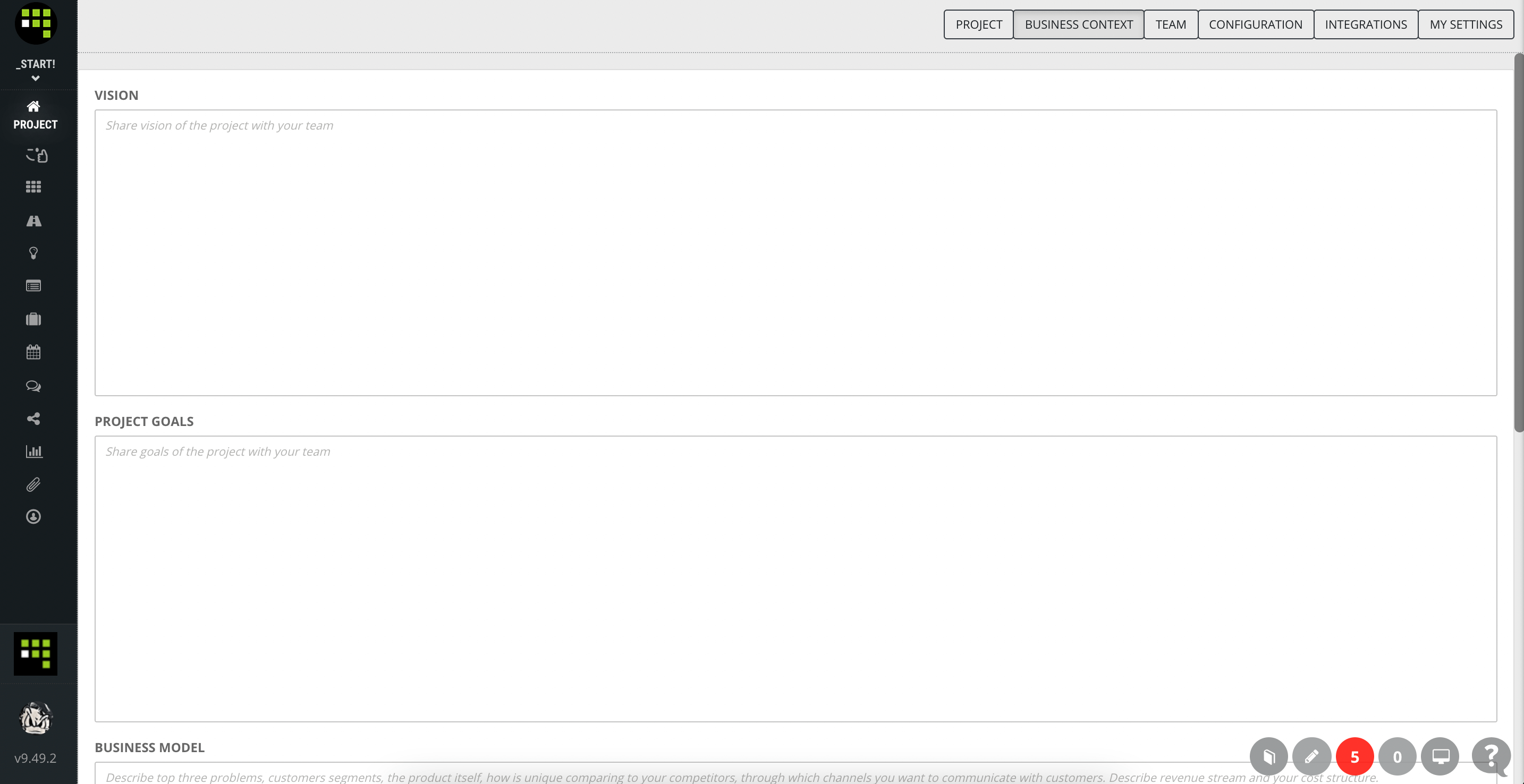 Roadmaps. Just better
Roadmaps are returning back to life in agile teams. At least that is what we see in your requests. Agile has become a norm not just for short-term iterations, but also for projects with multiple teams and long-term vision.
Roadmaps are an important part of the life of Product Owners. They establish an outlook for the near future and help communicate the importance of prioritization with stakeholders.
ScrumDesk supports roadmaps since 2017. The latest version adds a new possibility to move groups, lanes, and rows up or down. We also improved the performance working with large roadmaps.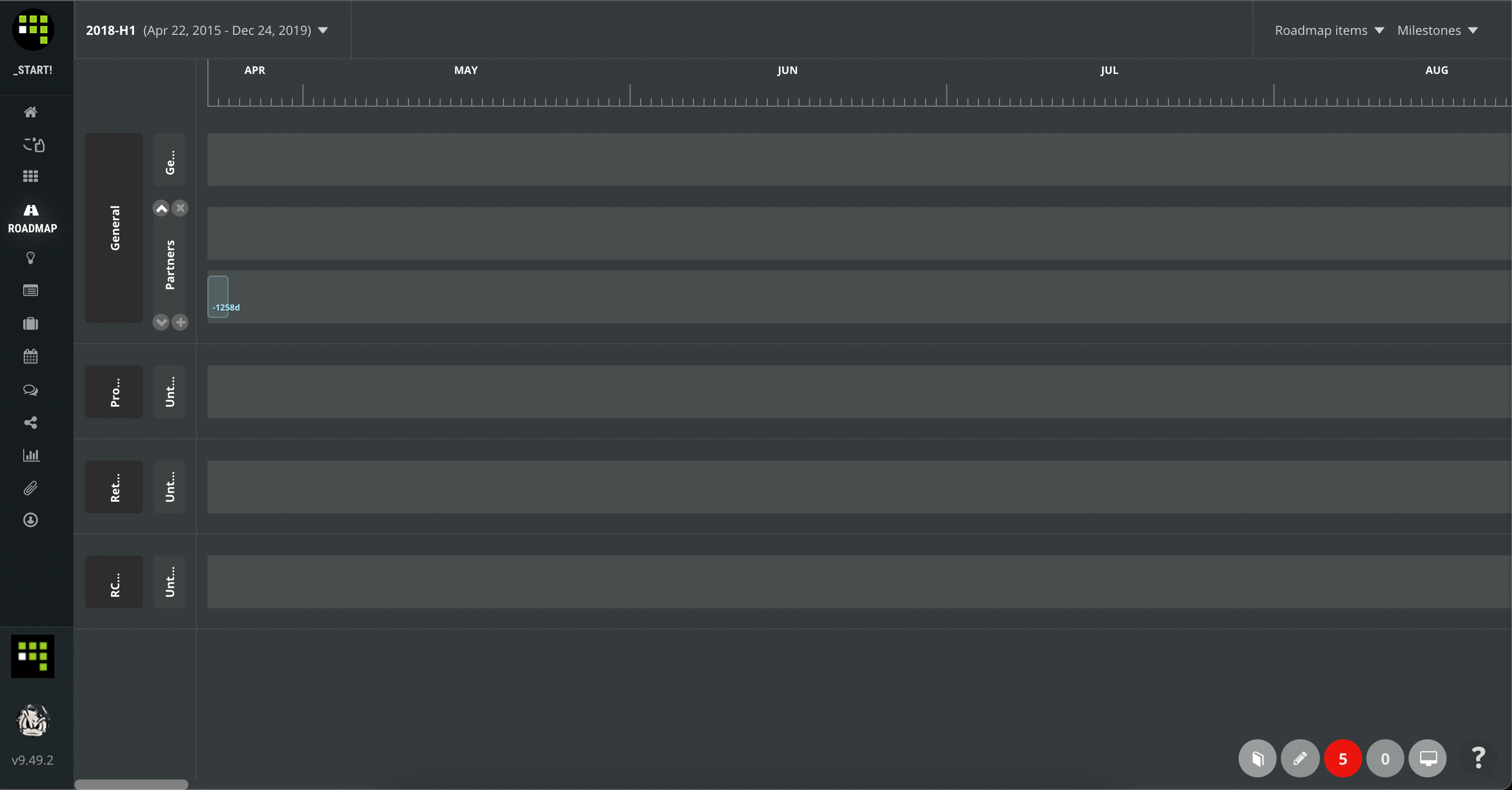 Minor improvements. Just simpler
What else did we package in? Well, dozens of minor improvements, but important for usability and your effectiveness.
Autonumbering and auto bullets in text editors. Type numbers followed by a dot and you do not need to mark the text in order to make bullets anymore. The same goes with * and – character.
Key results are listed in an objective's details.
Track key results' confidence and status.
Backlog displays completed items as well.
Epics can be cloned including the whole hierarchy.
Group cards by the risk.
Billable flag in Add work log dialog when finishing the task.
Copy ID into the clipboard by clicking on it.