Backlog item attachments
ScrumDesk now supports keeping documents, UX designs and other assets related to backlog item  (aka user story) in Amazon S3 cloud integrated with ScrumDesk
Files can be uploaded in the side view when you click on a card. The usage is similar to many other applications on the web.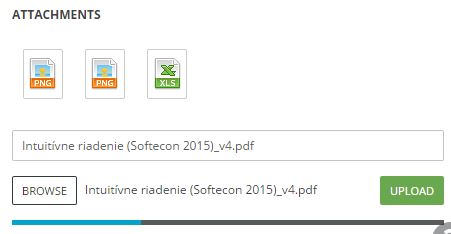 Preview of attached picture is available on click on selected icon. Files can be, of course, downloaded or deleted if necessary.
Slack integration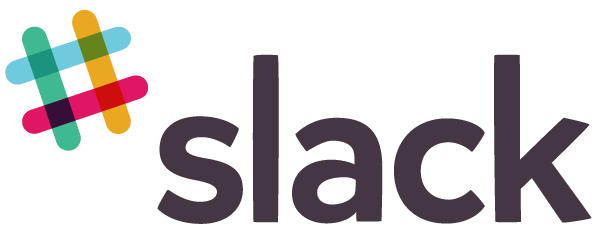 Did you miss activities view in ScrumDesk? Are you looking for information what has changed since yesterday?
We decided to focus on an integration with notification services like Slack.com. This great product supports an integration with multiple tools which helps the team to have one common place for all changes and activities.
Create web hook in Slack
Add Incoming webhooks integration

Choose channel where your messages from ScrumDesk should be kept.

Configure this integration webhook icon, description and keep URL that is needed in ScrumDesk

Configure Slack integration in ScrumDesk
Click Project Setup gear icon in the left panel.
Scroll down in PROJECT page to Integrations group.
Paste Slack webhook URL that can be found in  Slack integration pane (see step 4 in previous part).
Enter the name of Slack channel where all changes should be notified.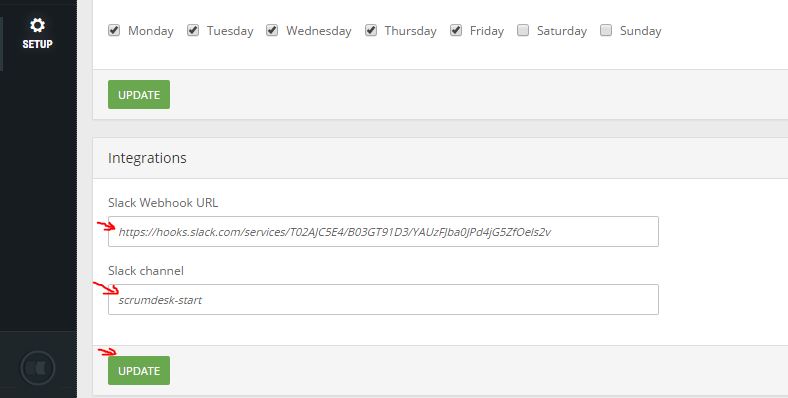 Minor changes
Improved support of iPad drag and touch gestures in Backlog, Plan, and Work views.
Iterations are sorted in opposite direction in Plan view. The latest is on the top.
Group of stories by business value.
Group and sort of stories by iteration.
Group by estimated duration to improve comparison during planning activities.
Only changed task included in an email notification message.
epics and themes are sorted alphabetically