Since 2007 we are used to slow down our development during the summer. Simply to stop sprinting and rather to fill-up our energy tank. That, however, doesn't mean that nothing is created! This summer we concentrated on usability improvements which you, our users, proposed.
Release backlog items
Until now, in PLAN, it was only possible to display release backlog items which are unassigned to any sprint. It was hard for product owner to see all stories assigned to the sprint.
Now it is much better. Just drag the release title to the planning panel and you are there. All backlog items assigned to the release regardless the sprint will be displayed. Group them either by a sprint or by an epic to find the next important priorities.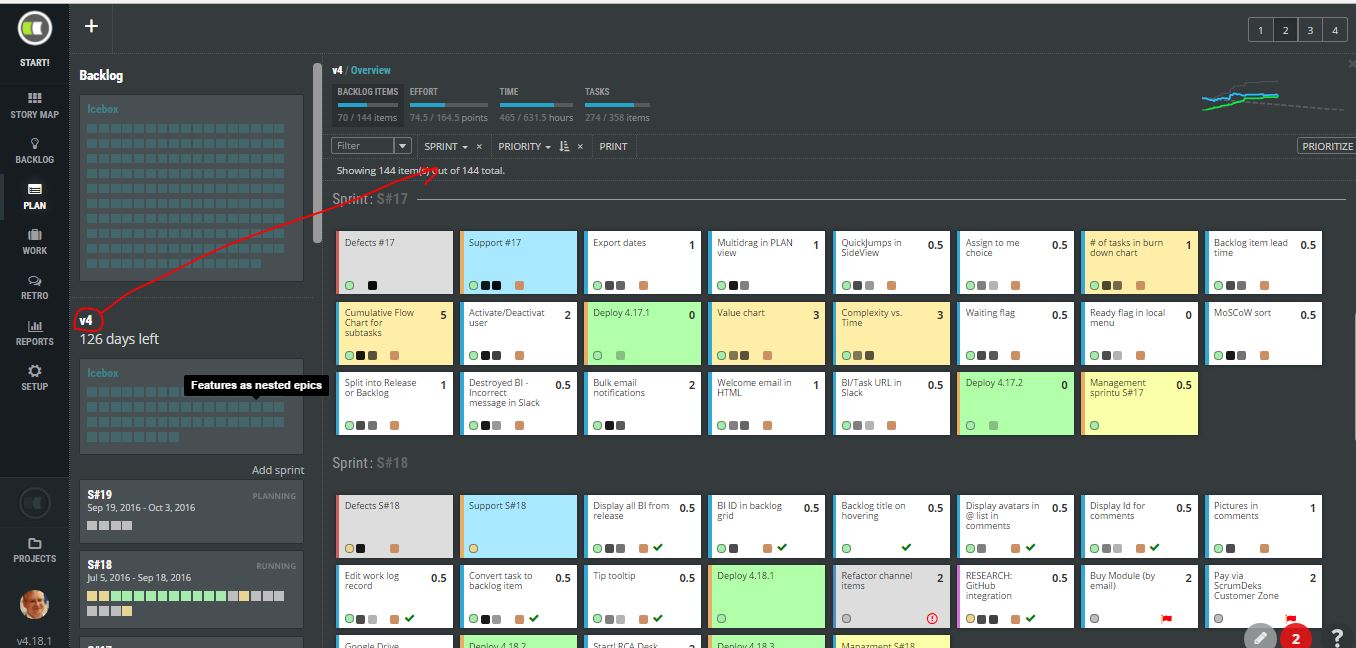 Pictures in comments
In Slovakia you can hear a saying: "It is better to see once than hear hundreds of time." Even formatted comments were not enough in some situations, especially if you have agile UX colleagues in teams.
The picture can be added by click on attachment icon displayed in comment edit line.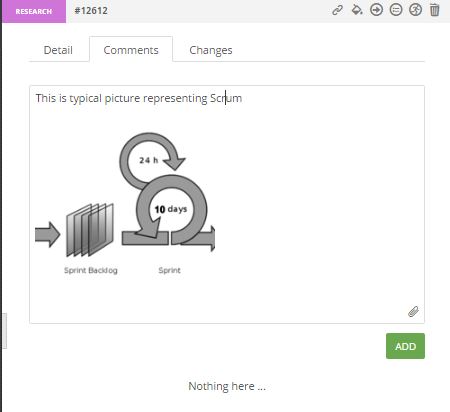 Convert task to backlog item
Team might discover that subtask is too complex during its development. They discover it is user story more than subtask. In such situation it is possible to convert it to backlog item by one click in side view.

Minor changes
Worklog entry can be edited now.
Backlog item ID displayed in the backlog grid.
Long titles displayed as tooltips in backlog grid.
Avatars displayed in list of users after @ character.
Tips how to improve tasks displayed in task card's tooltips.