Custom fields
You asked for them many times. ScrumDesk supports custom fields for backlog items and tasks now. Well, for a now it is MVP in which you can configure them and enter data. Filtering, searching, group by custom fields will come in upcoming versions soon.
Custom fields can be configured on Project Settings page where you can add or remove them.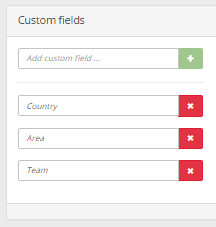 Data for custom fields can be edited in Side view for backlog items or tasks.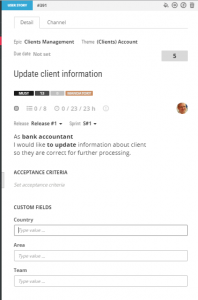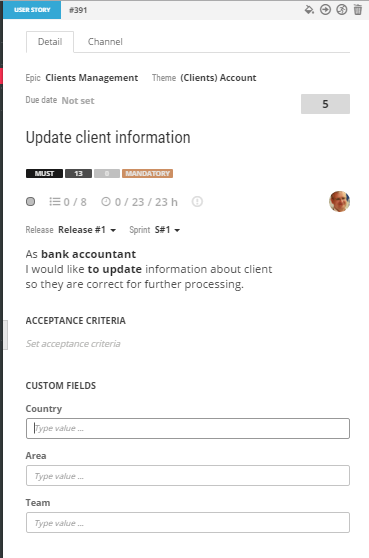 Other changes
[New] New backlog items can be added directly in Kanban board.
[New] New backlog items can be created from story templates in Kanban board.
[New] Spent time can be enter when task is moved to Done.
[New] Kanban board is scrolled when task card is dragged.
[New] Menu displayed at the bottom of the screen is fully displayed now.
[Fix] Acceptance criteria were not saved in all cases.
[Fix] Length of backlog item title was not checked.
[New]  Epics and themes panel is possible to scroll now.
[New] Short work time can be logged now (i.e. 0.125hrs).
[New] Items can be filtered by ID.
[Fix] Time picker offers every minute now, not just 5 minutes increment.
[Fix] Task cards were jumping around when prioritized on Work board.
[Fix] Burn down chart did not indicate BI as done when all tasks were closed in some edge cases.
[Fix] Starting point in burn down charts was very close to 0 for the first day.