This week's version of ScrumDesk brings to you only a few changes, but you will highly probably welcome.
Bulk editing
If you ever needed to change more attributes of the backlog item at once, now it is a good time to start. Start just with a selection of multiple cards either in STORY MAP or PLAN view and then change necessary attributes. Not all attributes are possible to change as that makes no sense in some cases. Details will not be displayed, you will see an empty side view where you can enter all common values for selected stories.
Stories can be selected by Ctrl+click on cars, or by Shift+dragging selection rectangle around particular backlog item cards.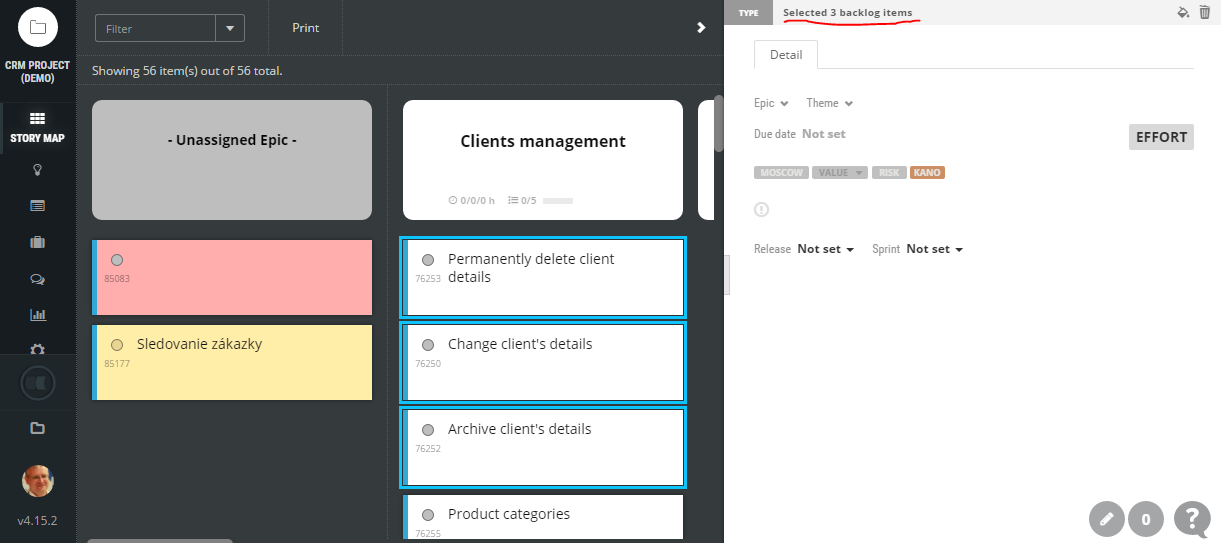 Copy/Move epic to another project
We were asked to provide the possibility to copy an epic to another project as some of you have typical epics in kind of template project which you need to clone into other, different customers related, projects. Click on the epic card in STORY MAP to access new commands in epic's side view and choose target organization and its project where the epic should be processed.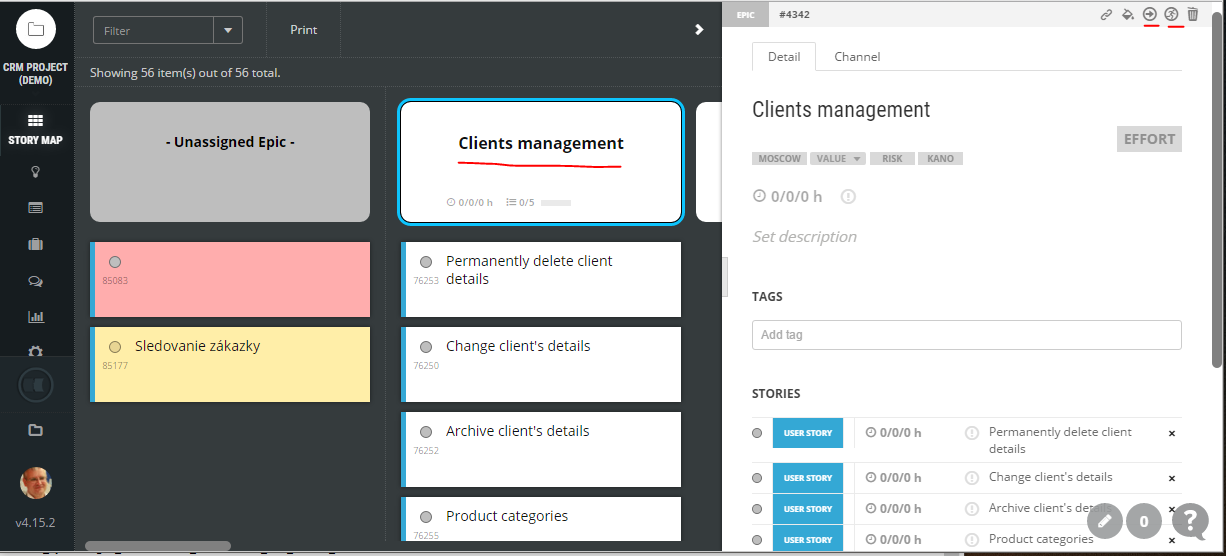 Minor changes
Comments count indicator has been displayed in the incorrect position in the side view.
Background synchronization of backlog items has been improved.
Reordering of tasks has been fixed.
Click on title didn't worked for some Firefox versions.
BI type has not been cloned when BI has been created from template.