Hey Start users!
Thank you for your feedback you sent us this summer. We could only say that is the real motivation for us!
As summer has ended already, we are back in the game. This time we published few minor changes. We work on new more complex staffs as well, but you know, it takes time to develop minimum viable product. So bigger expectation should be fulfilled in the next two weeks.
Grouping in timesheet
Timesheet document is available in ScrumDesk in REPORTS section. Worklog records could be displayed by team members.
This was not enough due differences in invoicing processes.  That was a reason to add possibility to group worklog records by date and backlog item.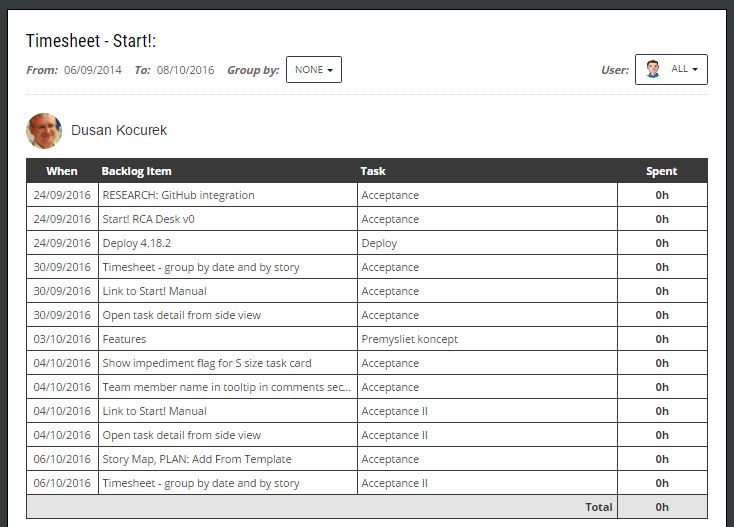 Group worklogs by team member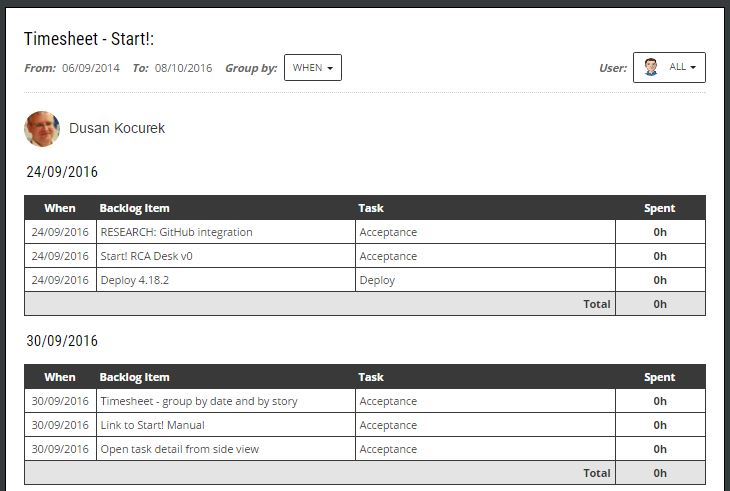 Group worklogs by day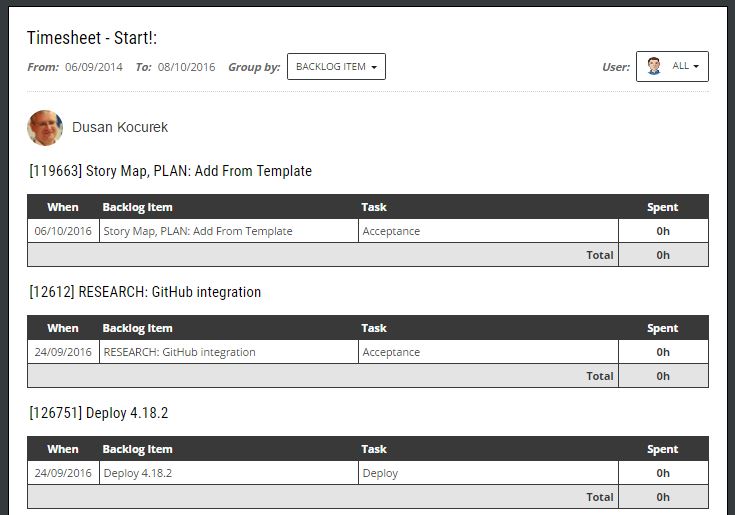 Group worklogs by backlog item
Open task details
We added possibility to open details of task directly from side view. Until now it was possible from WORK view only.
To support this we also added possibility to return back to the backlog item easily.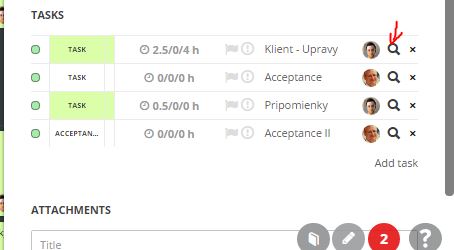 Open task details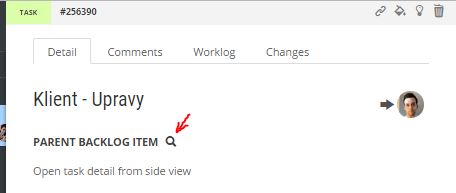 Return to the backlog items details
Story templates in PLAN and STORY MAP
Templates are available for few months, however usability research has shown missing places were they could be very valuable. Now it is possible to create new backlog item in USER STORY MAP directly in epic column and create new stories from templates in PLAN view as well. Let's be consistent!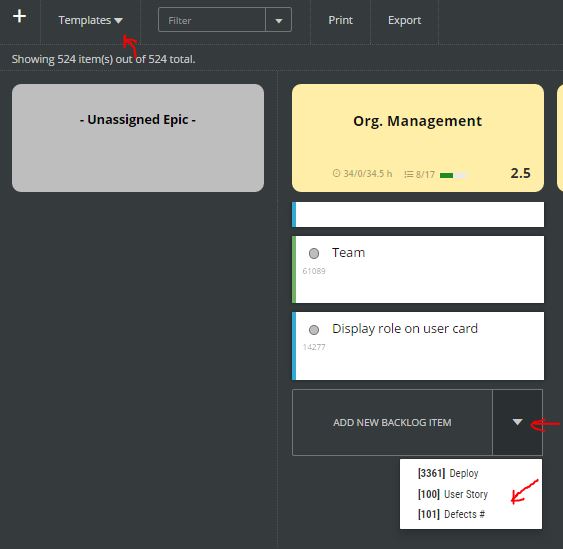 Other changes
The link to manual integrated in application. Check the right bottom corner.
Changed description for Account Close operation. Some people closed company account instead of theirs personal account.
Fixed behavior on touch displays. Yes, some of you are using ScrumDesk on big LCD screen.
WORK: Impediment indicator displayed on S size cards.
Team member name displayed for avatars in Comments.