Use what you need!
Some of our clients are keen to use retrospectives, while they do not use Scrum because they prefer physical boards. Some other prefer simple backlog and not the story map.
So now account administrator can activate selected modules which will make theirs functionality available to all organization team members.
To activate, or deactivate the module, go to Account settings available for account administrators by click on avatar displayed in the left bottom menu.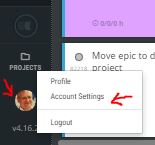 Then administrator should choose the organization which accounts she wants to change.

The new MARKET tab is displayed in account page where an administrator is able to activate modules.

On the picture below is the only one option RETRO available in the main menu.  All other modules were deactivated here.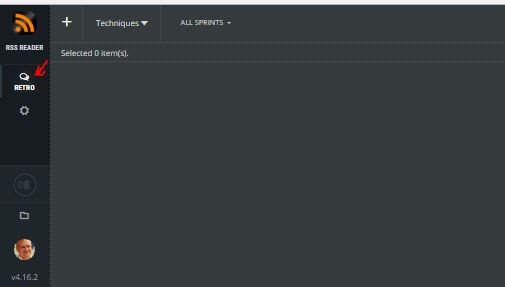 Is requirement ready?
Do your team often face to incomplete requirements which block them in development? Do you need as a product owner to know if requirement details can be understood and detailed enough for your team so you can take them to the sprint planning session?
Agile teams have definition of ready in place available for product owners so they can check qualitative attributes of the requirements in advance.
Experienced agile teams often even do the sprint pre-planning during which they try to recognize incomplete requirements so product owner can improve them before the next sprint planning.
ScrumDesk in v.4.16.3 enables to mark backlog item as ready by team members. Once the story is ready, you will see a small green check mark on a story card.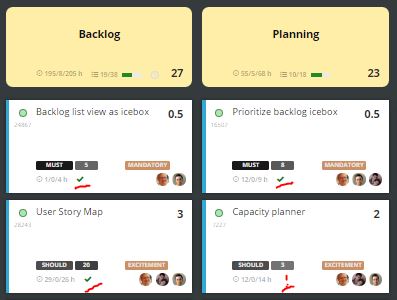 To mark the card as ready, click the check mark on a card, or in the side view of selected backlog item.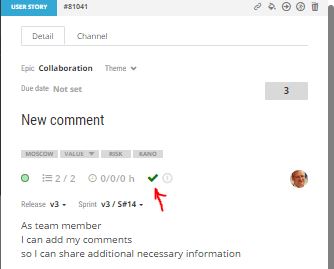 Other changes
In progress tasks are not assigned to team member who split story.
Work view in Firefox has not been displayed correctly.
Detail of backlog item has not been displayed once activated from URL.