Objectives & Key Results Overview – track OKR interactively
An understanding of the current status and progress of objectives and key results is quite tricky. Especially if you have multiple Objectives and Key Results.
With the new Objectives and Key Results overview interactive chart you can play to understand which goal and key results currently add the biggest portion of value to your effort and which are still missing. It is possible to drill in and drill out to play with data and find useful insides in it.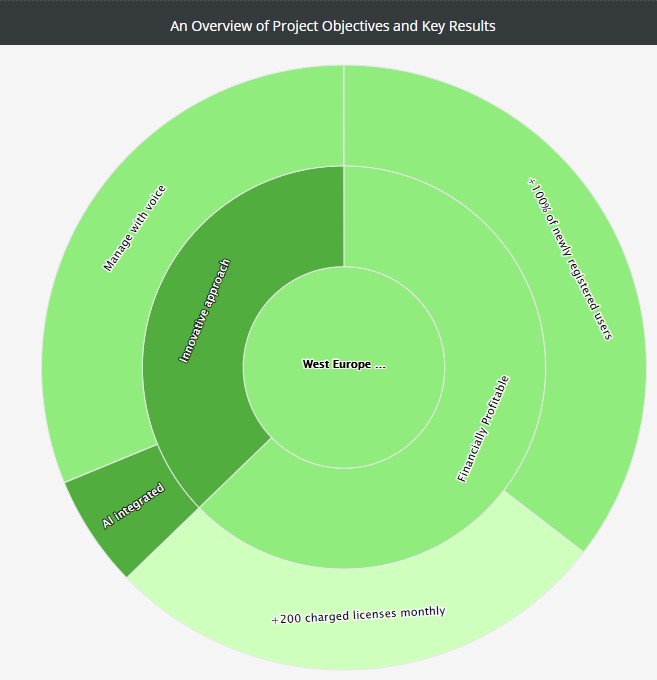 Objectives & Key Results Progress Tracking
The progress of key results and objectives is tracked now and displayed in detail. Manual change of the progress or change of related items progress is tracked on a chart where the minimum, maximum and the current values are displayed.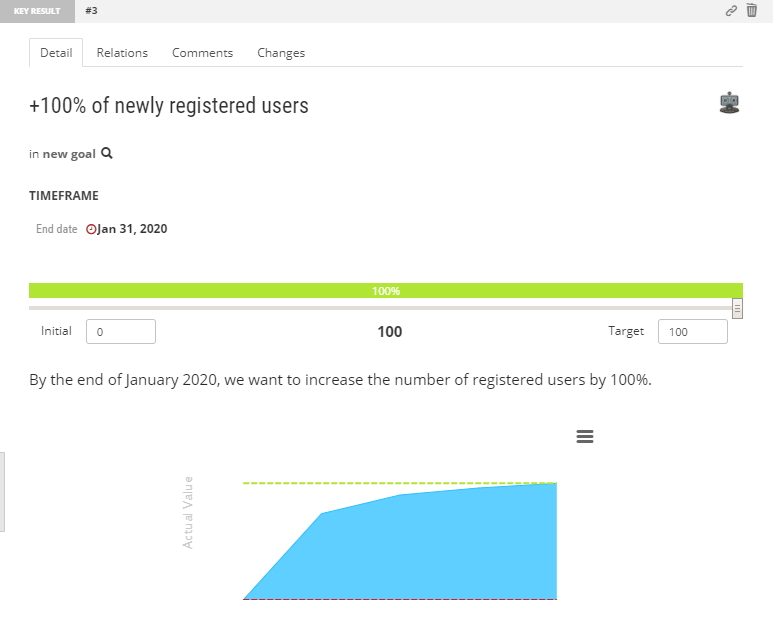 Billed vs. non-billed time
A lot of our customers are small or medium-sized companies who are vendors of software solutions to their clients. Such a company has to invest very often into non-billed work, i.e. bugs, technical debts, an infrastructure, or personal growth of developers.
Tracking billable and non-billable hours are not fundamental agile practice, but it is a usual economical practice you need to calculate the cost of your effort. Especially as the Product Owner.
ScrumDesk allows tracking billable and non-billable work logs. With the latest version, it is possible to even see the progress of the ratio of non-billable work.
Imagine you have a consulting company. Your employees – consultants (mentors) do a lot of work for clients. Sometimes they have internal calls or preparatory tasks that you don't want to invoice to the client. In a month it can be around 100 hours, which is enough from the perspective of money. So as a business owner you need to keep track of this ratio of billed and non-billed time.
Make your waste transparent!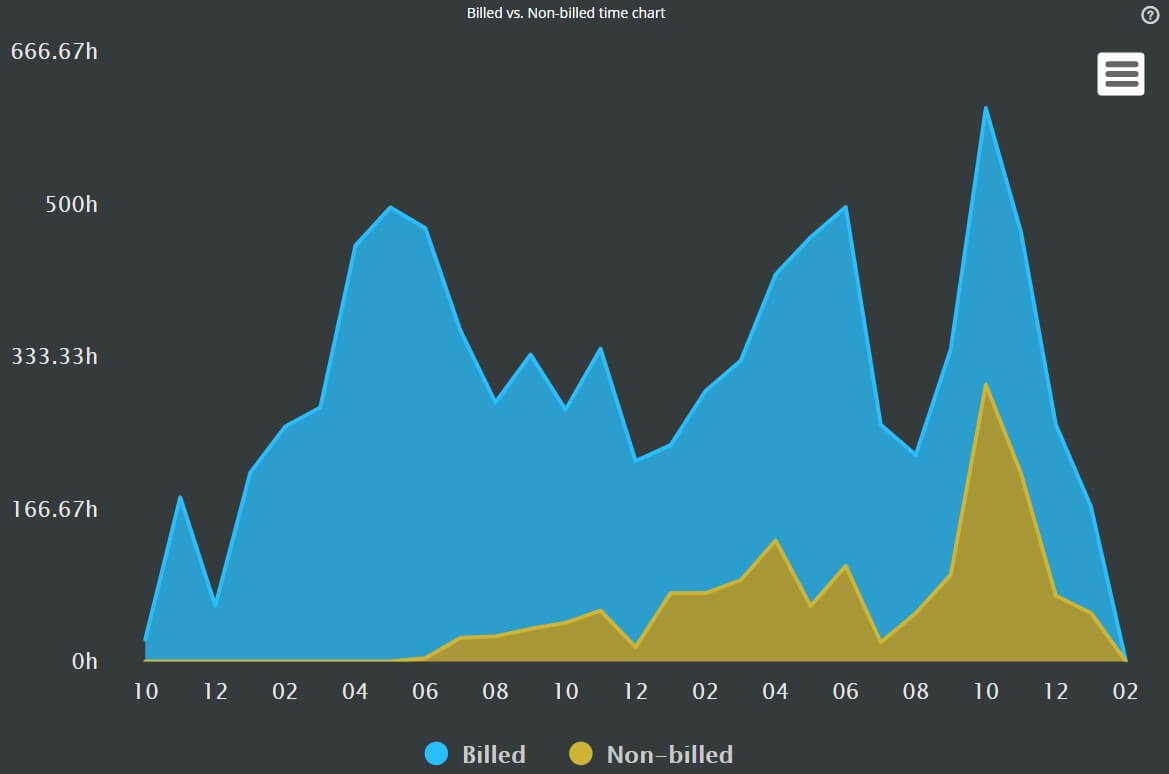 Manage Backlog Item Types
Since 2014 backlog item types were defined in ScrumDesk without the possibility to change them. It is quite interesting we didn't receive many requests for such functionality. Well, maybe not so much for us as we defined them based on many interviews with agile teams which types they use the most.
However, ScrumDesk is used even in the non-IT fields these days, i.e. schools, universities, churches, non-profit or even consultancy companies. They use much different terminology compared to IT development teams. Exactly this is the reason why you can manage types by yourself if needed.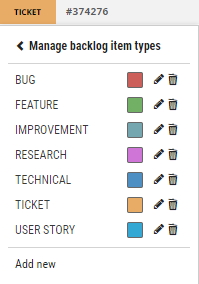 Minor changes
Charts
Every chart is possible to export into PDF, PNG, SVG formats.
Display chart in Full-screen mode.
An upgrade of chart library.
Key results due dates can be tracked now.
Objectives and key results are displayed in roadmaps.
Redesign of nodes to support multiple objectives with 10+ key results.
Added Delete icon into local node toolbar.
Background sync of selected data
 Other
The description has not been printed on backlog cards.
Improved caching of resources.
Slack integration updated to better support changes on the Slack side.
An upgrade of the Payment API to better support recurrent payment.
Possibility to comment on sprints and releases.