Project Lead time (control) chart
The Project Lead Time chart (also known as Control chart in other tools) is helpful to Scrum Masters who take care of one of the most important metrics for an agile company – the lead time. Measuring it, an agile team can answer the question so expected by the business.
When it will be done? Read What is The Lead Time.
The lead time is the measurement from the moment when the backlog item has been put to the product backlog to the time when it was completed.
The Project Lead Time chart displays:
Backlog items as green circle markers.
On X-axis it displays the lead time.
On Y-axis is the date when the backlog item has been completed.
Red line indicates the total average lead time.
The blue line is the rolling average lead time calculated from

The current backlog item plus
four previous items plus
four next items.
How understand the Project Lead Time chart?
Any peak towards the top of the chart indicates that you work on older items or it takes too long. One example is displayed for Jun on the picture above where the team closed backlog items that were 600 days old.
It is very questionable if even team should start to work on old backlog items as meanwhile the situation on the market might changed significantly.
Another example. There is no backlog item closed between March 2017 and February 2018 as there is no marker displayed on the chart. The project has been paused probably.
The red line indicates that the team works on 200 days old backlog items on average. Most of the iterations are concentrated on not very old items which are good.
Upload of multiple files
After the redesign of the attachments section in the previous version, this version provides the possibility to select multiple files and add them at once, either by the selection or by dragging files to the detail view.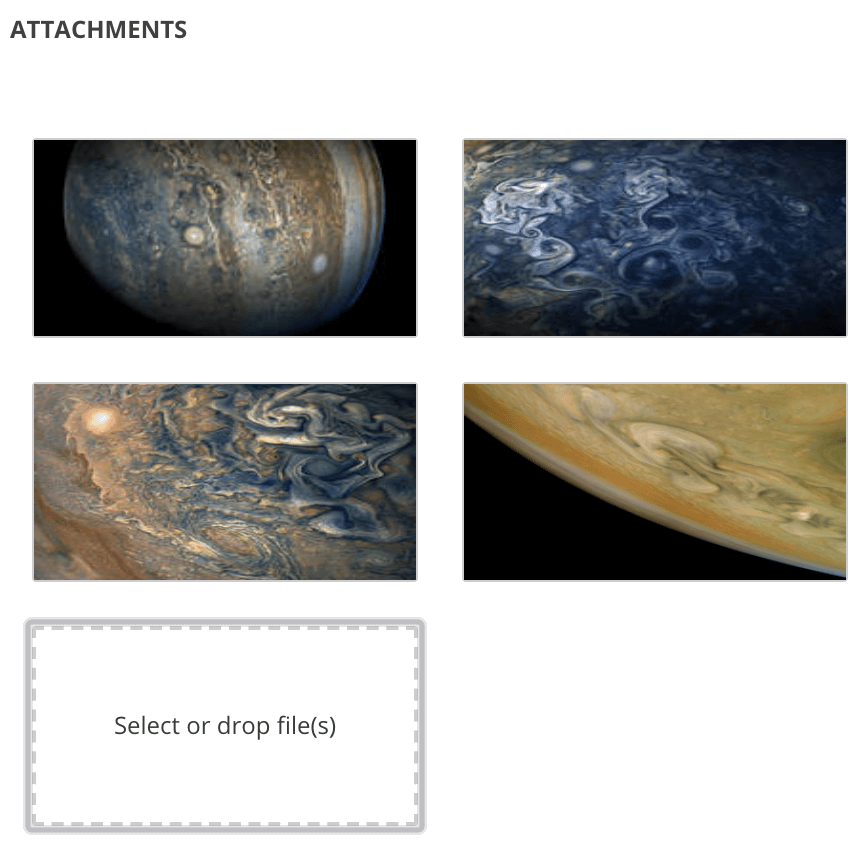 Mark notification as unseen
Did you see the latest notification, but do you want to not lose it and return to it a little bit later? Mark it as unseen by clicking on the indicator. Click it once again and it is going to be marked as seen.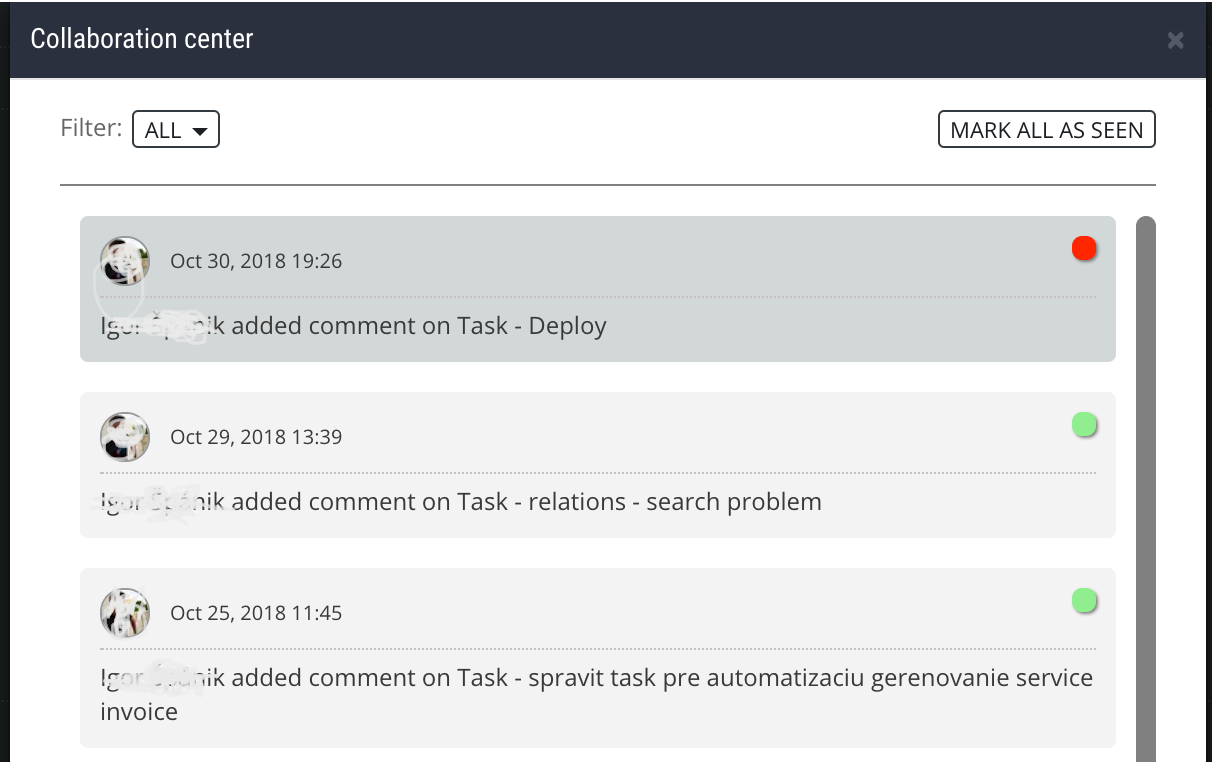 Minor
Link to Sprint Review and Timesheet documents from the sprint details view.
An indication of edited comment with label Edited displayed in the comment header.
Internal front-end performance improvements.
Fix: Some customers were not able to search for items in the Relations tab.