The latest version of ScrumDesk suite allows you to pay for user licenses and to buy additional packages directly from the application. VISA/MasterCard/Diners Club cards are accepted.
Move subtask to other backlog items
Until this version, it was possible to move subtask to other backlog item displayed on Kanban board in WORK view. Now you can move it to any other backlog item as well.
Just click the subtask.
Click Move to another Backlog item
Enter the title of the target backlog item and they will be listed.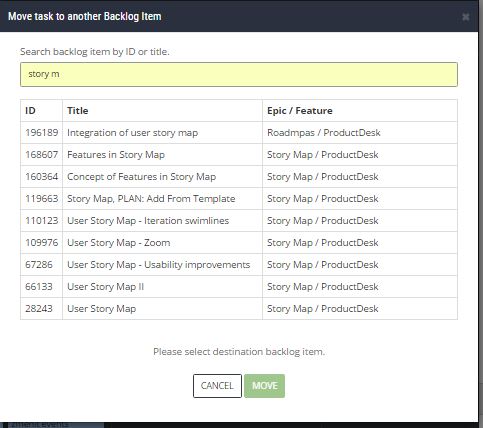 User Story Map displays backlog by default
You asked us to speed up the load of the user story map we changed its default functionality. By default only not completed backlog items are loaded. You can change the filter by click on checkboxes displayed on the top row in STORY MAP view.

Account settings
Every organization using ScrumDesk has its own organization account. Details about the organization are used for billing process as well so please fill them up accordingly.
Account details are accessible from menu item Account settings displayed by click on user avatar in the left menu. As your user account can be assigned to multiple organizations, you have to click the gear icon in the organization box. Only organization administrators or managers are able to access this page.
Account details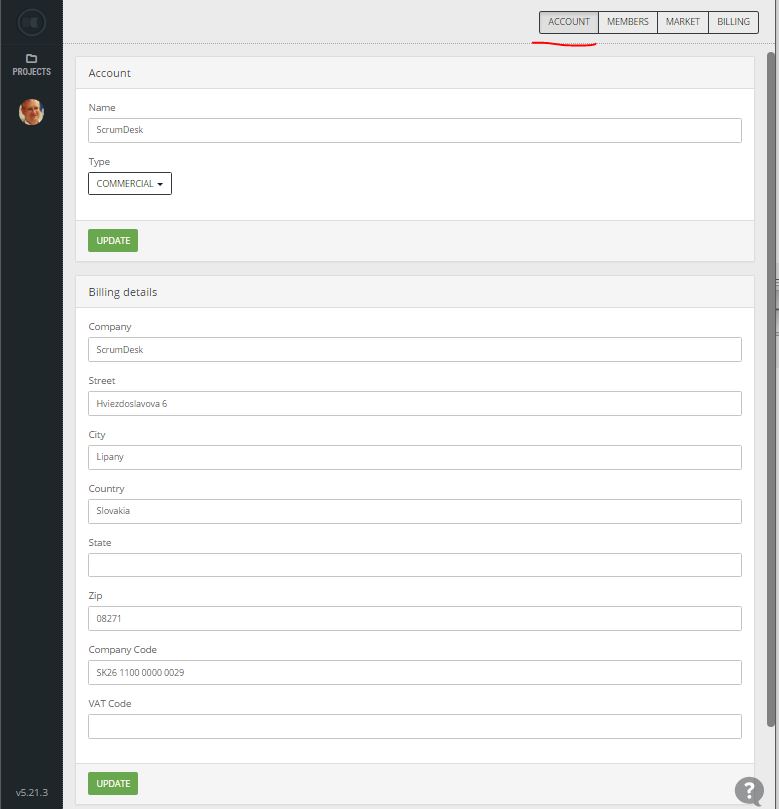 An organization account is defined by its name and account type. Ensure you selected appropriate account type as it is used for billing purposes.
Account types
Commercial – commercial company that receives 4 free user licenses + Scrum package for free. Additional are charged according to Pricing page.
Non-profit – account for companies who are non-profit oriented. We offer 20 user licenses + Scrum package for free. Additional licenses and packages are charged. Check Pricing page.
Academic – for universities, schools, and students. Everything for free, all features, all user licenses. Your account will be examined by ScrumDesk sales to validate it.
Billing
Billing is possible directly from the application. Only organization administrators are able to pay for user licenses (monthly payment) and for packages (one-time payment).
Billing page is available in Account Settings page, view BILLING. The page displays the list of all invoices with further details necessary for your payment.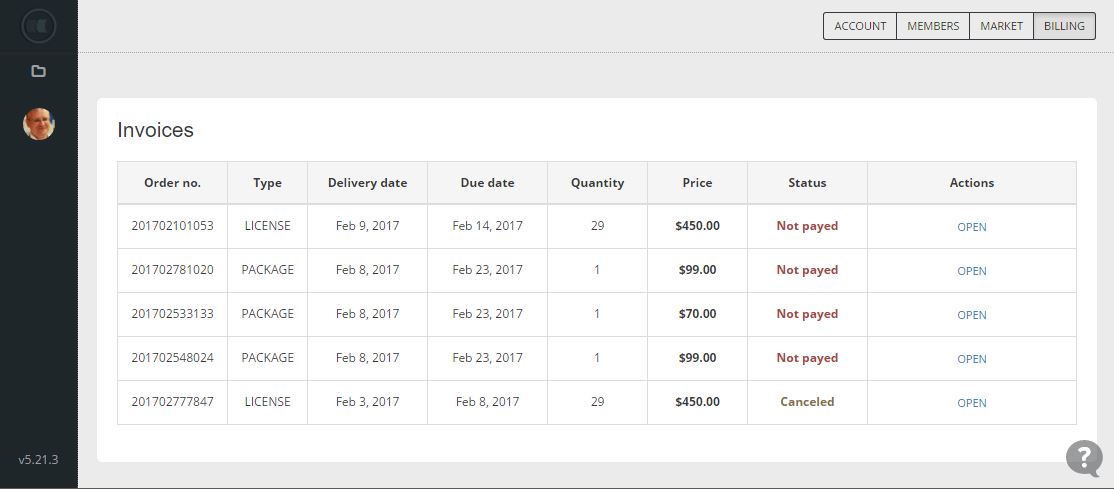 How to pay
The payment is pretty straightforward. Click OPEN link in particular row and deatils about Invoice will be displayed. To pay click PAY button and you will be redirected to 3D secure payment zone provided by our bank.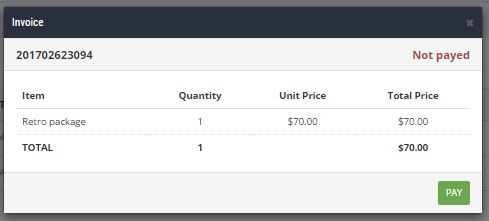 Sometimes additional details are necessary for payment (especially if your company is located in EU). In that case, you will be informed by red text as displayed on the picture below.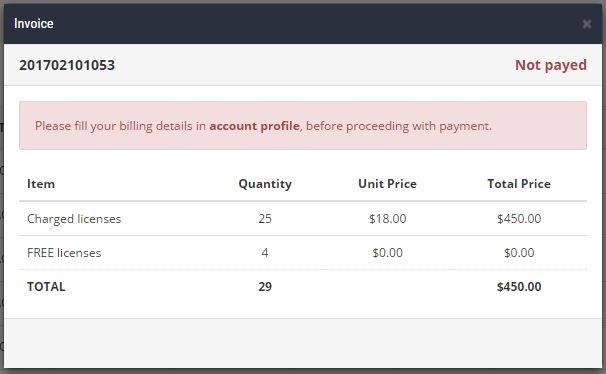 Payment gateway
The payment can be done by Mastercard, VISA or Diners Club cards. WE DO NOT STORE ANY VISA CARD DETAILS!