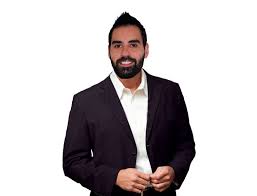 In today's environment, change managers are under increasing pressure to deliver change at speed. They're having to adapt how IT and Digital projects are being delivered around them.
Senior stakeholders are looking to change managers to provide novel approaches to make change happen.
Time to change how we do change
What do we need instead? For Change Agents, Managers and Leaders, adopting a Lean/Agile approach is one of the most powerful ways for you to achieve change faster and more effectively.
In this two-day workshop
You'll learn the mindset and the tools to better respond to change challenges in your business
You'll explore a framework for managing the toughest of stakeholders
(For those new to Lean/Agile) You'll gain the confidence of knowing the Lean/Agile philosophy, so you can work even more effectively with IT and Digital delivery teams
You'll feel more confident to deal with rapid change in your business
What we'll cover
Lean-Agile Change Management defined, and the 'why' and 'when' to apply it.
Where Change Resistance comes from and how to manage it.
How to use and create fit-for-purpose, lightweight planning tools, such as Change Canvases.
The art of the Business Experiment.
How to lead change from any level in your organization.
Tools and practices that you can use right away.
What you'll get
A FREE copy of Lean Change Management
A Google Hangout with your facilitators two weeks after the event
Access to a private Slack channel to learn and share ideas with fellow course graduates
A beautiful certificate of completion to brag to your colleagues about!
Two fantastic days of conversations and learning
Ability to become a licensed facilitator.
Luis Gonçalves
Luis spent most of his career helping organizations become more Agile with different roles in different organizations. After successfully selling his agile consulting company in past, he founded Evolution4All, a fast-growing management consulting company. Evolution4all is focused on helping executives to transform great companies into remarkable ones using Evolution4All´s unique model.
Luis is able to work with all different layers of the organization making himself and his company a perfect partner for any organizational transformation. His competitive advantage is the ability to communicate with everyone in the organization from software developers up to executive managers.
Luis spent the beginning of his career in Nokia where he learned the hard way that for a company to survive, it´s not enough to be Agile at the engineering level, but also at the business level. Luis is dedicated helping executives to build organizations that are able to survive and flourish in any market condition.
Agenda
Workshops are adapted to sector and attendees' needs and include topics from the following list:
The Lean Change Cycle
Overcoming resistance
Adaptive governance
Culture mapping
Building alignment
Guiding transformation
Handling conflict
Scaling change
Transformational leadership
Engagement, morale, and motivation
Business experiments and culture hacks
Terms & Conditions
A minimum of 6 participants is required for a workshop to proceed. Cancellations 7 days before the start date will receive a full refund minus a 10% admin fee. For cancellations less than 7 days before the start date, 100% is non-refundable. Delegate substitution may be made at any time, in this case, please inform us via email. The transfer of a booking to an alternative workshop will be subject to availability. If we cancel a workshop, you will receive a full refund of the workshop fee.